Resource available from the Best Decision Coach.
Resource Decision making optimized Video series.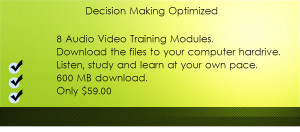 Visit Decision Making Optimized Video series Now.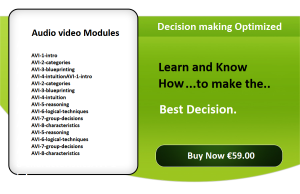 Here is a link to audio study course available online, for a small cost you can learn and study the essential ingredients in decision making. learning the process of decision making will enable decision making to become so much easier.  Knowing how to make a decision, based on personal or business, information, values and ethics.